iCloud / simlock bypass for 6s 7 7+ 8 8+ X ipad bypass - No Meid - Windows Tool - Apple Patcher
Delivery Time: instant to few mints

Download Link
https://removeicloud.co.uk/download/ApplePatcher_v1.7.zip
SERVICE DETAILS:
If any issues in tool there is no rejection and have to wait to fix the issue. No refund urgently will be given.
FOR ADVANCE TECHNICIANS,
IF YOU DO NOT HAVE ANY KNOWLEDGE HOW TO DO UNLOCK ,
DO NOT ORDER THIS SERVICE PLEASE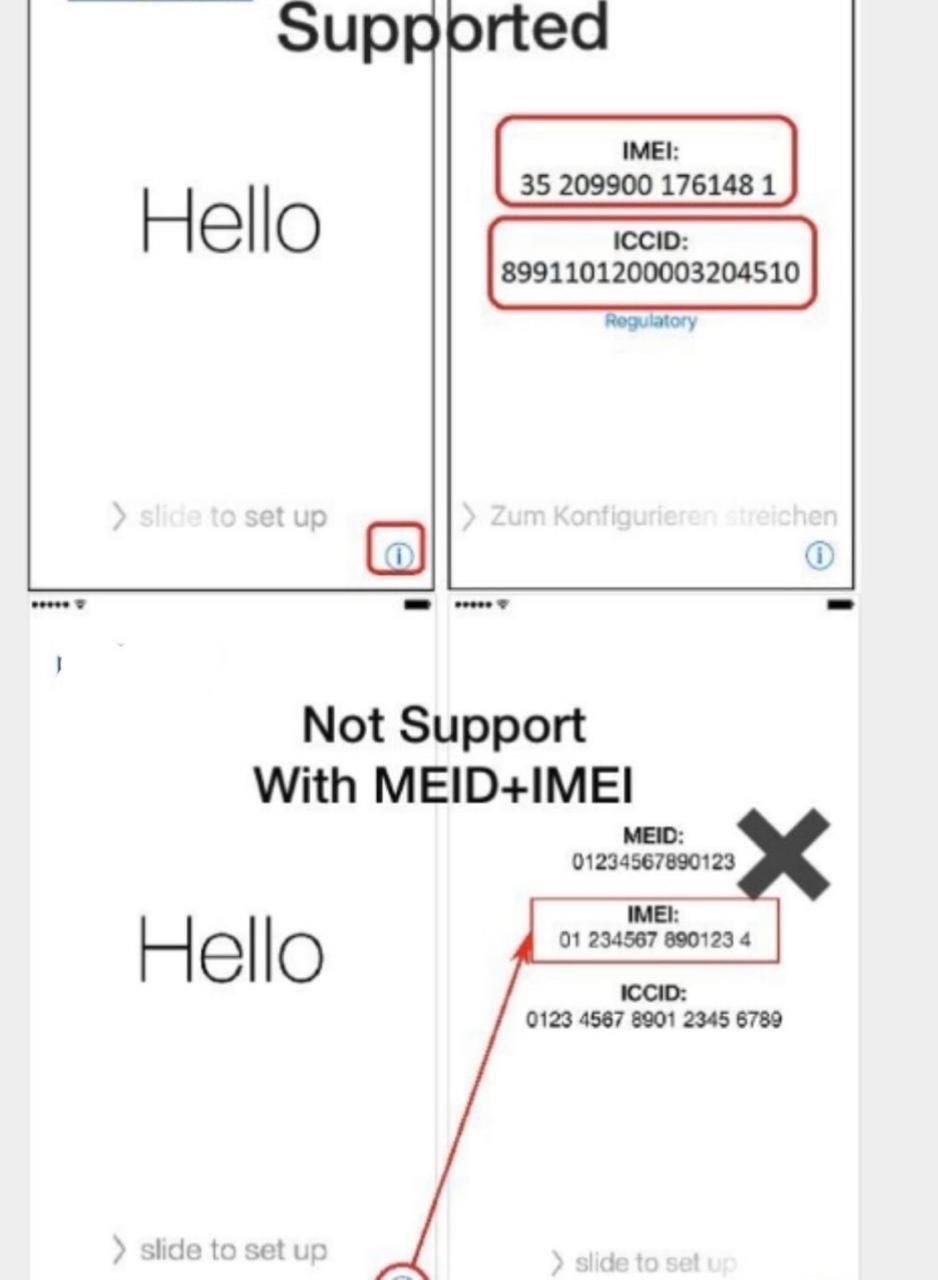 check device eligibility:-
This Service Will Bypass ICloud & SImlock
1. Restore Your iPhone To Latest Version iOS
2. Jailbreak your device - (For This Service Must need Jail Break Complete With Out That Not Possible To Complete Device. If You Can't doJailbreak Do Not Place Order)
3. Download & Install On Your Window: https://mega.nz/file/AA4SUKoQ#H3Z9ttfJc3qN1kq36hJwici7OvmjWaFbwPan-50IfUU
4. Put Working Sim Card & Connect to Wifi , Set Phone Screen on Activation Lock
5. Must Be Active Facetime & Imessage After Complete Bypass Process. Other Wise it goes to activation screen
AFTER Erase/Restore IT WILL COME BACK TO ICLOUD / SIMLOCK SCREEN ( IT'S BYPASS SERVICE ONLY )
Window Support Only For ByPass
We dont know Future IOS Will Support or Not (If Not Support - Not Refund) - Better Don't Update IOS Of Your Device.

Check MEID at: https://checkiph.one/meid/
If show RED TEXT its mean with MEID > please do not order (not support)
If show GREEN TEXT its mean NO MEID > You can order
Instructions:
Step 1: Restore 13.5.1
Step 2: Jailbreak with checkra1n
Step 3: Order Serial Number at web
Step 4: Click Active
Step 5: Reboot phone
Step 6: Setup language.... to gone databroad of phone
Notice:
DO NOT SET PASSCODE SCREEN